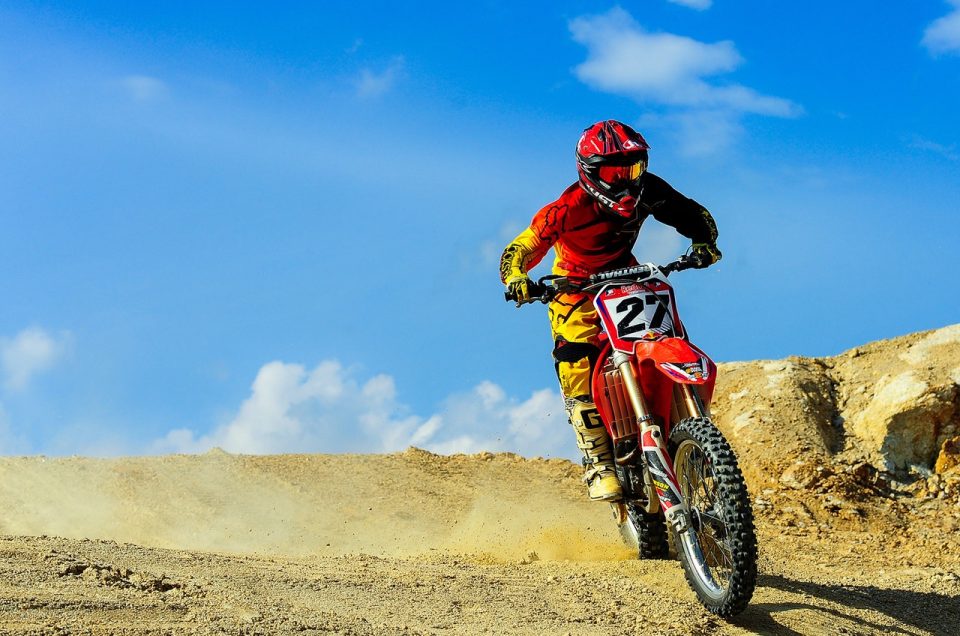 So you speak Dirt Bike or want to? Terminology you are likely going to hear or use yourself after becoming a Dirt Bike Rider with Dirt Bike Tours Ireland! Braaaap!! 
1.  Braaap!
This is a big part of the "dirt bike language." It's a universal term (or noise) used in multiple situations. It can describe actions, end a conversation, or tell a story. It comes from the wonderful sound a dirt bike makes while someone is riding it fast. Brrraaaaap!
2. Pinned
If you are talking to someone who states they "just kept it pinned", they are describing that the throttle was turned completely wide open. Often heard over lunch on Tours or in the pub but nobody else seems to have seen it happen.
3. Whoops
Whoops are a series of smaller (sometimes) moguls or hills in succession. The fastest way through these are to enter with enough speed to skip along the tops of the whoops. Wise Irish scholars have confirmed this translates from Whoop-De-Dos.
4.Burm
A banked corner that helps riders turn faster.
5.Bottoming Out
When you jump or get air and you land on your front wheel and this usually makes your shocks go all the way down.  If it happens you will know. Please do not attempt on our lovely AJP Motos bikes. 
6.End-O or Endo
It's an odd way to get off the bike, unless performed by someone you know and someone who could only describe this as a trick.  The bike goes "end over end" and the rider takes a trip over the handlebars. Advise instruction from Dirt Bike Tours team how to avoid this one. 

7. Flat Out In Fourth!A well heard phrase around our parts describing anything that has been done with great intensity and applying speed. In context, how was the ride today can be answered with ' epic, was flat out in fourth the whole way' implying a lot of work and a lot of fun. Can also describe the beers post ride, 'How was the night? – Was flat out in fourth, we didnt get in till 3 in the morning.'
8. Craic
One for our American and Continental friends and best explained in use. 'The craic was mighty' or 'great craic'. Not to be confused with any other craic, in Ireland and on Ireland craic is plenty. Dirt Bike Tours Ireland is great craic and the people who go on tours have great craic. We who work at Dirt Bike Tours Ireland are good craic.